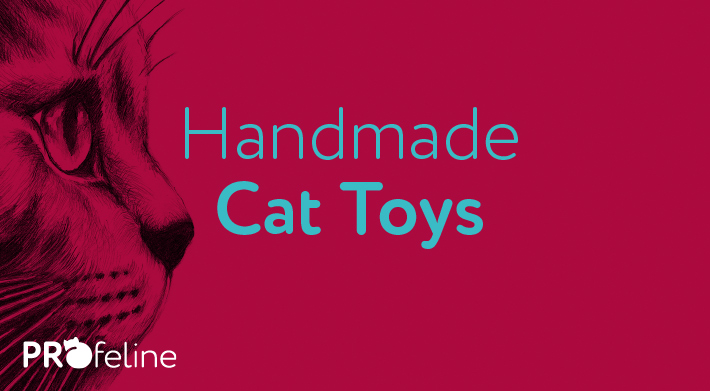 Every cat household needs cat toys to keep your cat fit and sharpen her senses.
Claws and teeth are a hardness test for each toy, therefore we use best quality and natural and organic materials. All products are manufactured with great care and attention to details. Our own blend of CatNip / Valerian mix out of organic herbs will delight each cat. Profeline offers  best quality cat toys for the highest demands. All toys are tested by our own cats Lilly, Maja and Boris. They live in our household, and they have a lot of fun to perform nice pictures for you. With the right toy, your cat will never get bored.
We love cats and we live this passion every day.
Profeline – out of love for cats