Profeline offers Cat Toys, Scratching Mats and Cat Beds for the Retail
We are a small manufacturer from the south of Germany. Since more than 20 years we deal with cats and their needs (important for a happy and long life. If cats love their toy, then it will be strained! Claws and teeth are a hardness test, therefore we use best quality and natural and organic materials. All products are manufactured with great care and attention to detail. We develop our own blend of CatNip / Valerian mix out of organic herbs. So be sure: at Profeline you find cat toys of the best quality for the highest demands. All toys are tested by our own cats Lilly, Maja and Boris. They live in our household, and they have a lot of fun to perform nice pictures for you.
We love cats and we live this passion every day.
Profeline – OUT OF LOVE FOR CATS
Visit us at INTERZOO 2022
Interzoo Postponed due Corona Pandemic until 24. – 27. May 2022.
We look forward to welcome you to our Booth in 2022.
All the best and stay healthy.
Scratching Mats and Carpets in high Quality – Made in Germany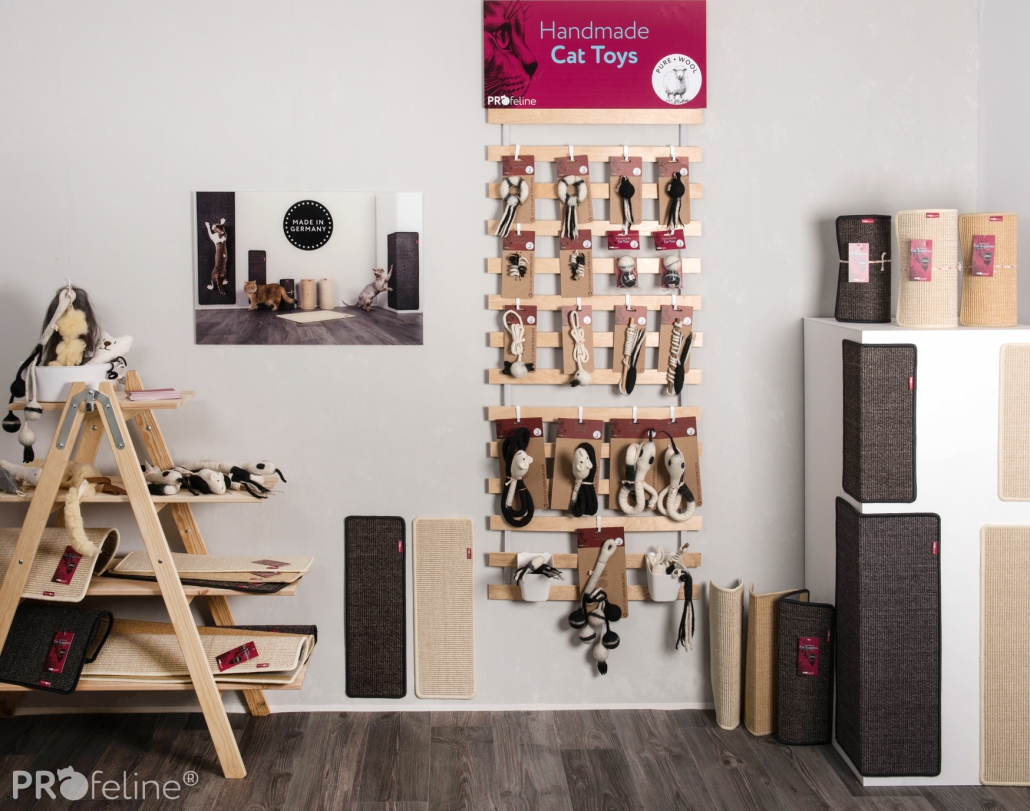 1
Cat Toys made of 100% felted Wool
2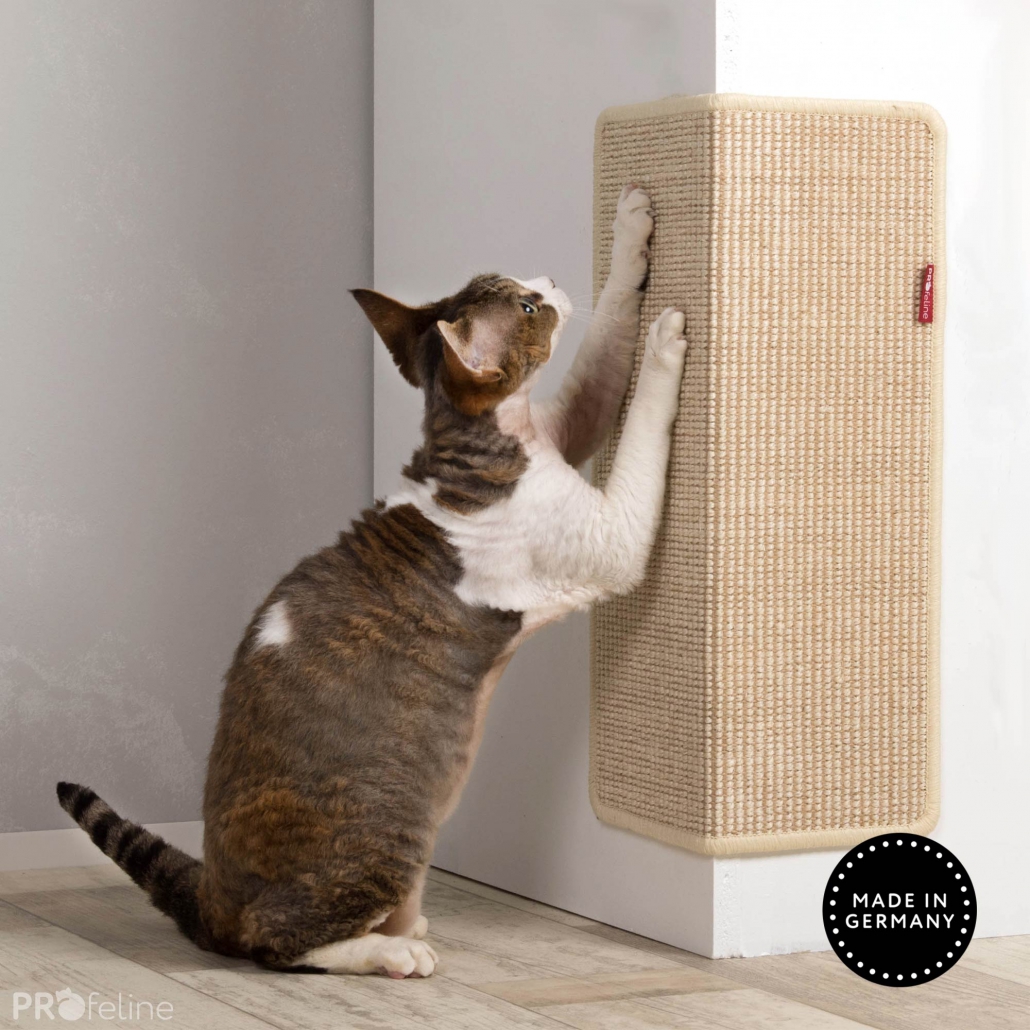 Corner Scratching Mat 45 x 16 cm
3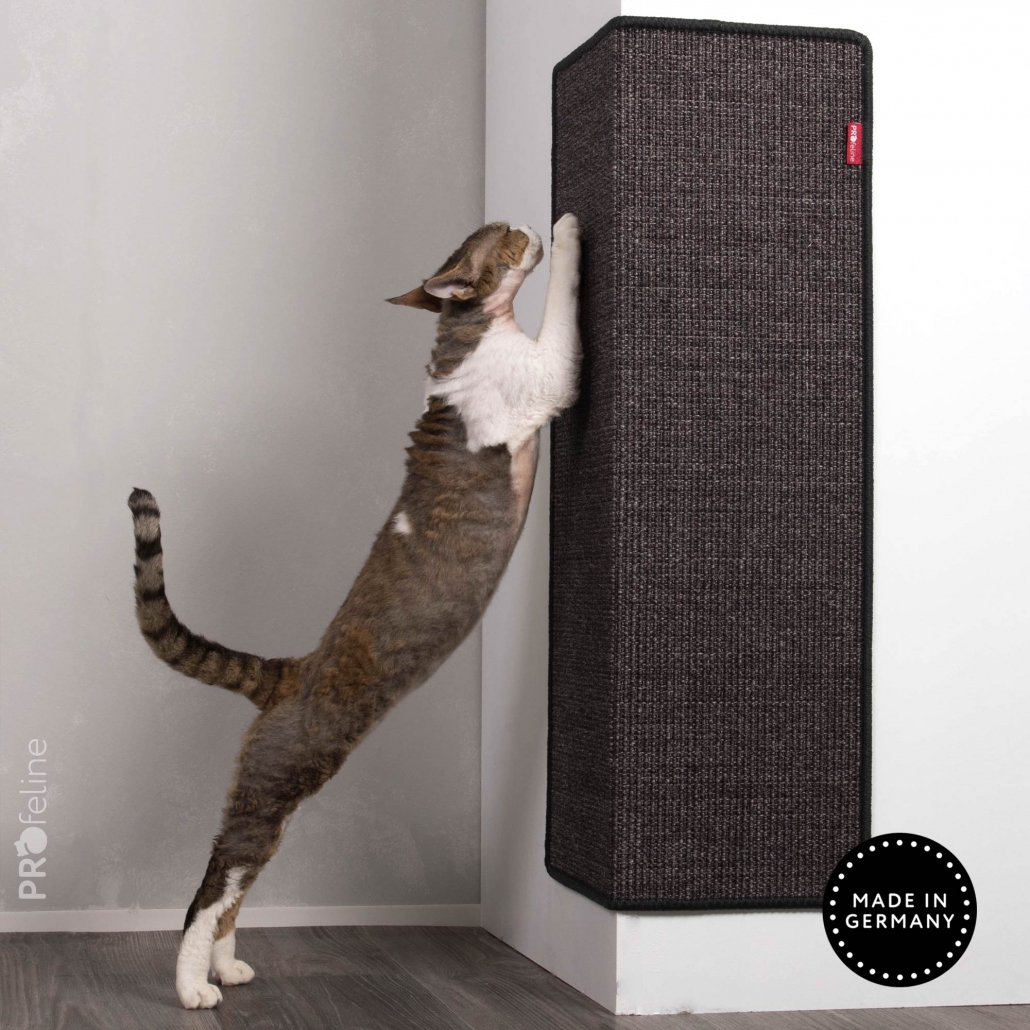 Corner Scratching Mat XXL 75 x 23 cm
4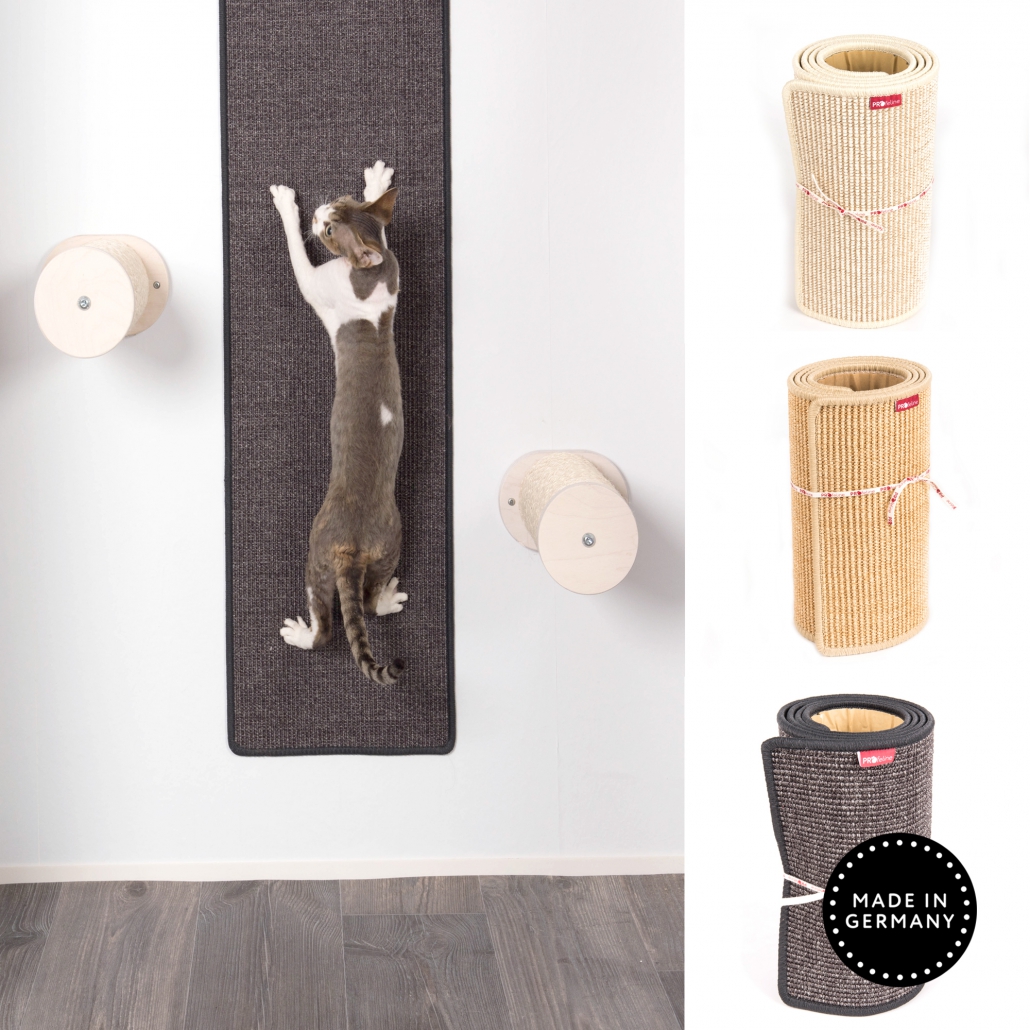 Wall – Climbing Carpet 180 x 33 cm
5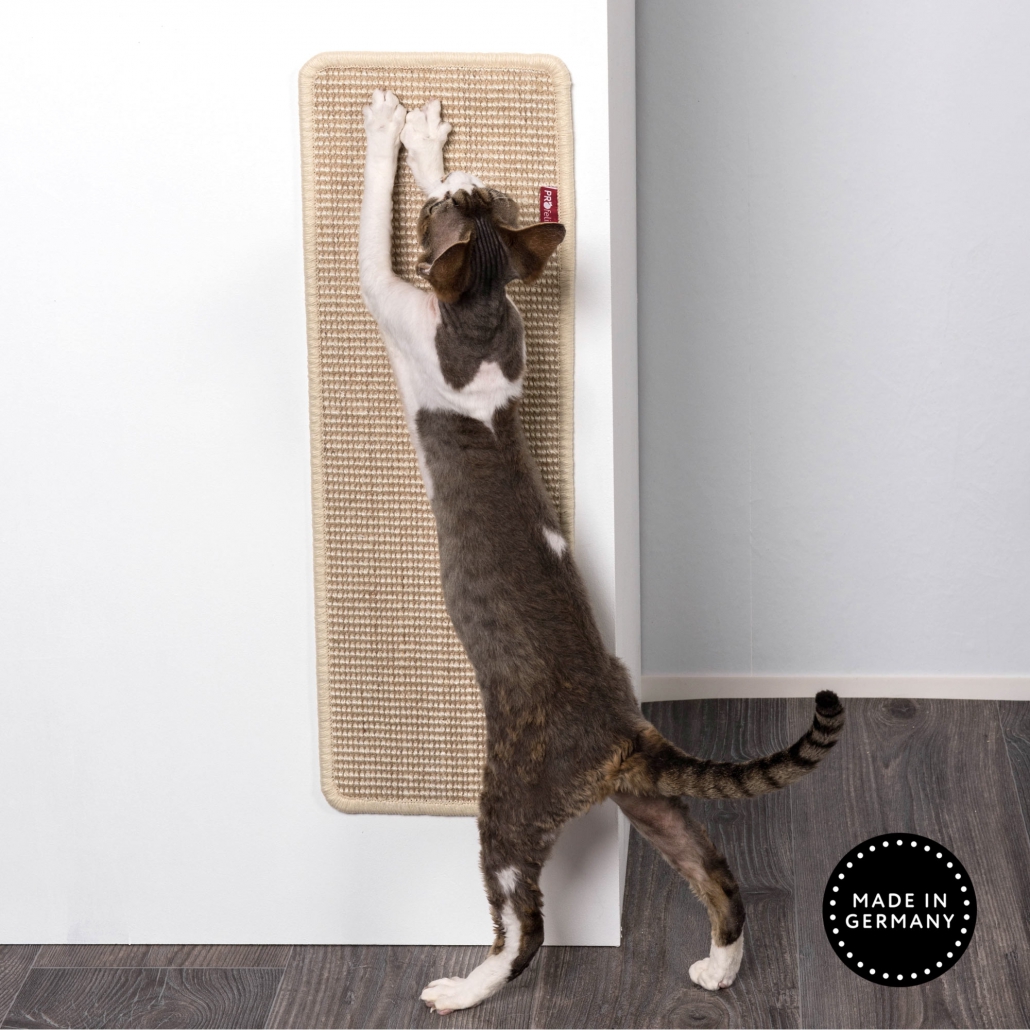 Scratching Mat 60 x 20 cm
Your advantages at a glance:
Cat toys from cat experts approved quality and design
Scratching Mats Made in Germany
Felted Cat Caves in high Quality
Large selection of images and text to promote sales
Leaflet with information about our toy series in each package
Have we aroused your interest – then take a look around our B2B cat store without obligation.
https://www.profeline-b2b.de/
You will find all items we offer for the specialized retail.
You will be gladly unlocked after opening a customer account.
Please send us your business registration or proof of trade!
Your Profeline-Team
info@profeline.de