Profeline offers Cat Toys, Scratching Mats and Cat Beds for the Retail
Wholesale for Premium Cat Supplies and Cat Accessories – Profeline for Retailers
Welcome to Profeline's wholesale for cat supplies! We present an exclusive range of top-quality cat accessories tailored for retail partners. Our product lineup includes cat toys, cat beds, cat caves, and scratching furniture, all meticulously designed to cater to the unique needs of cats.
We are a small manufacturer from the south of Germany. Since more than 20 years we deal with cats and their needs (important for a happy and long life. If cats love their toy, then it will be strained! Claws and teeth are a hardness test, therefore we use best quality and natural and organic materials. All products are manufactured with great care and attention to detail. We develop our own blend of CatNip / Valerian mix out of organic herbs. So be sure: at Profeline you find cat toys of the best quality for the highest demands. All toys are tested by our own cats Lilly, Maja and Boris. They live in our household, and they have a lot of fun to perform nice pictures for you.
We love cats and we live this passion every day.
Profeline – OUT OF LOVE FOR CATS
Visit us at INTERZOO 2022
Interzoo Postponed due Corona Pandemic until 24. – 27. May 2022.
We look forward to welcome you to our Booth in 2022.
All the best and stay healthy.
Scratching Mats and Carpets in high Quality – Made in Germany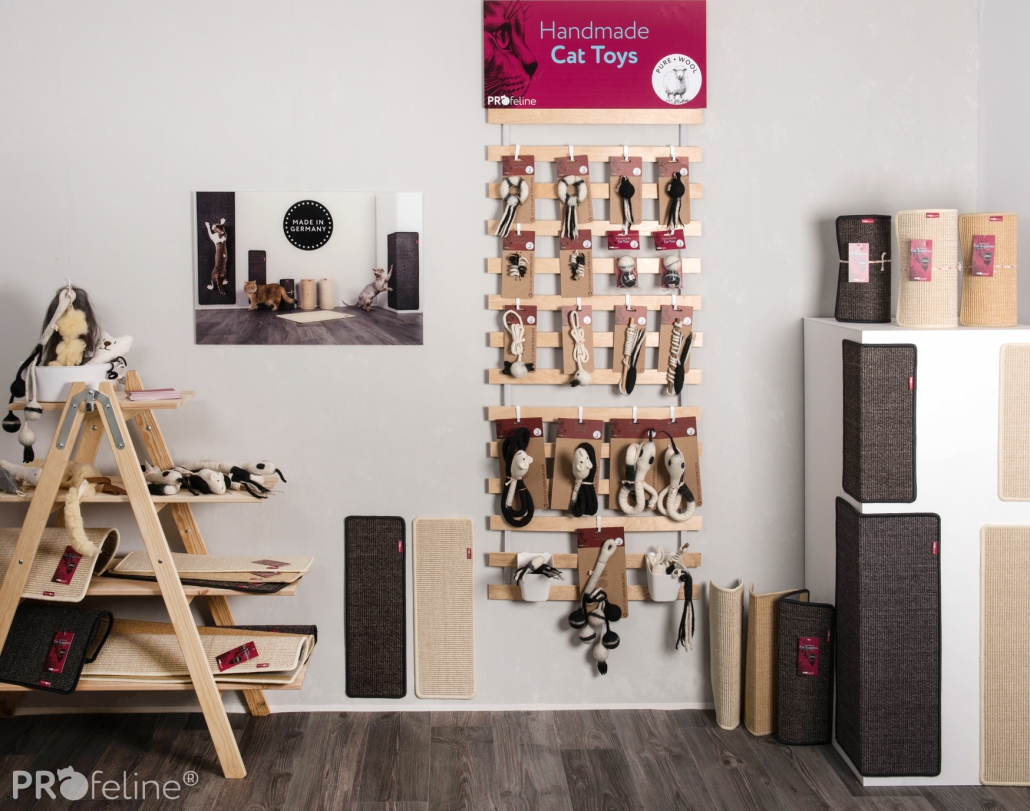 1
Cat Toys made of 100% felted Wool
2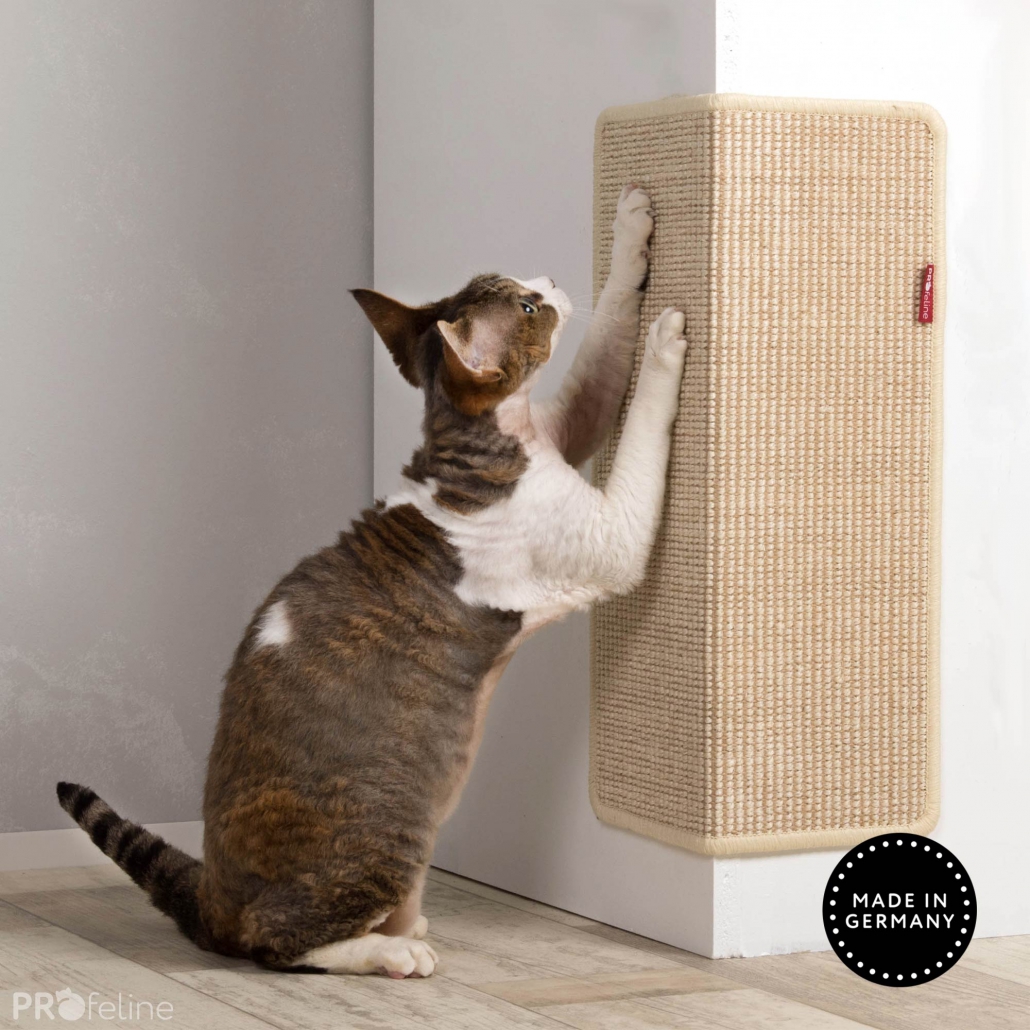 Corner Scratching Mat 45 x 16 cm
3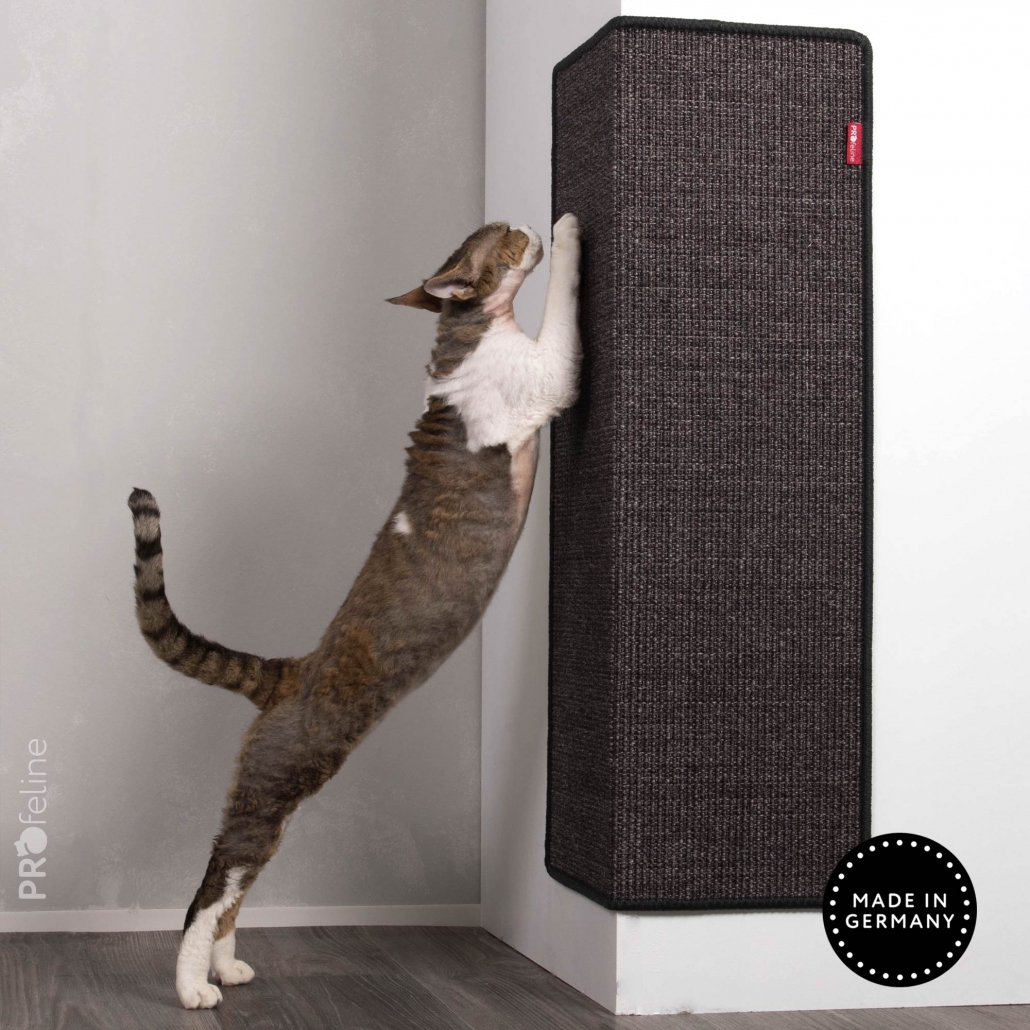 Corner Scratching Mat XXL 75 x 23 cm
4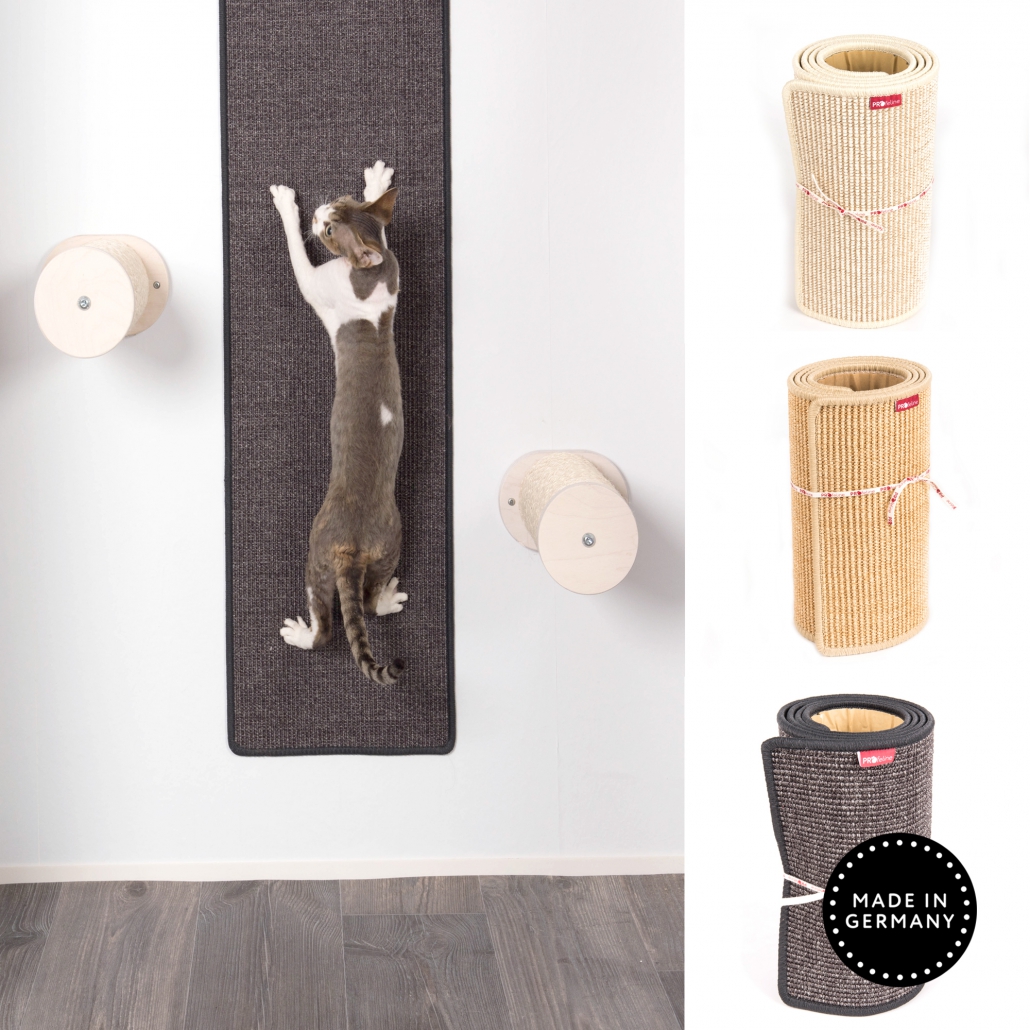 Wall – Climbing Carpet 180 x 33 cm
5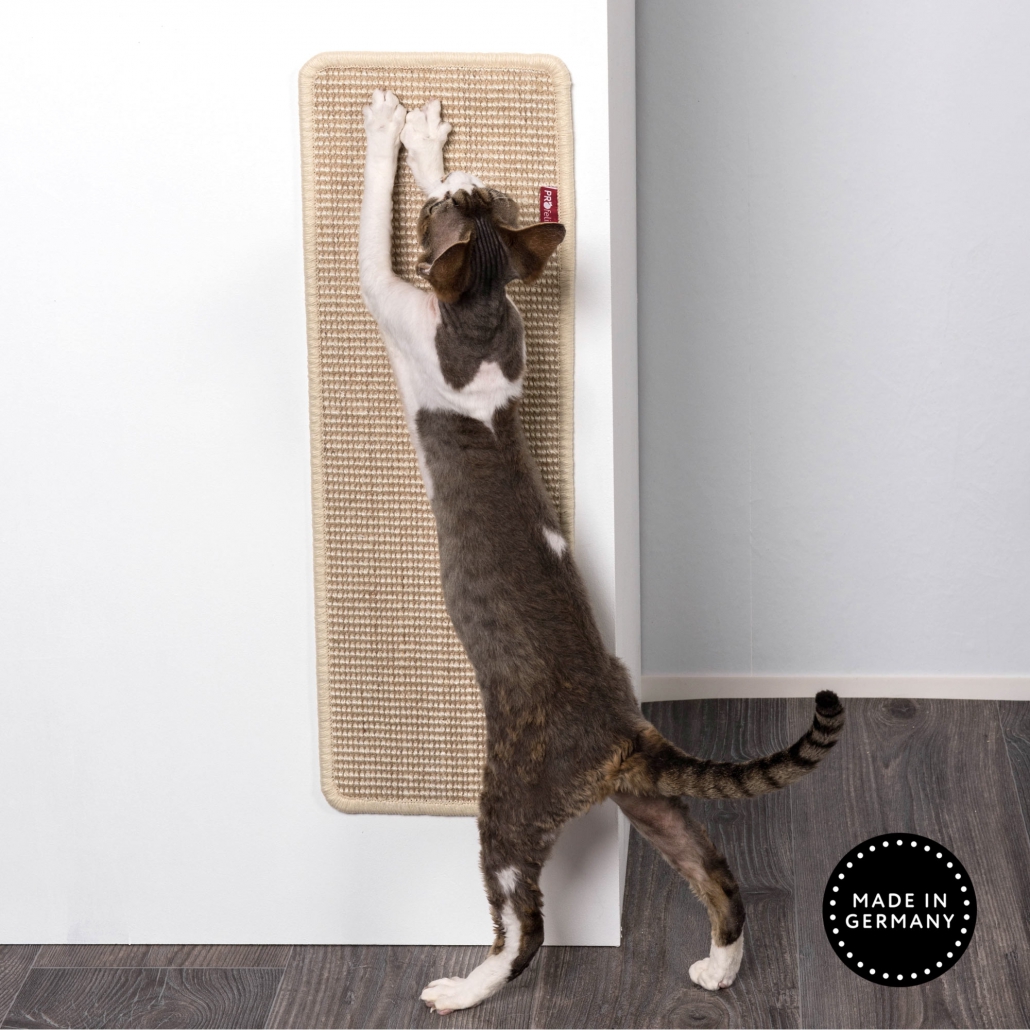 Scratching Mat 60 x 20 cm
Your advantages at a glance:
Cat toys from cat experts approved quality and design
Scratching Mats Made in Germany
Felted Cat Caves in high Quality
Large selection of images and text to promote sales
Leaflet with information about our toy series in each package
Have we aroused your interest – then take a look around our B2B cat store without obligation.
https://www.profeline-b2b.de/
You will find all items we offer for the specialized retail.
You will be gladly unlocked after opening a customer account.
Please send us your business registration or proof of trade!
Your Profeline-Team
info@profeline.de
Why Choose Profeline?
For over 20 years, we have been at the forefront of manufacturing high-quality cat accessories, with our headquarters located in southern Germany. As specialists in cat supplies, we understand your customers' needs and offer products that meet the highest standards.
Our products are characterized by the following features:
Natural Materials: Our cat toys are made from 100% organic cotton to promote the health and playfulness of your customers' cats.
Thoughtful Design: Our toys are perfectly tailored to the needs of cats and stand out with subtle and modern colors that seamlessly blend into any living environment.
Hygienic Packaging: All our items are hermetically sealed to preserve freshness and scent, especially in the case of CatNip toys.
Diversity for Every Taste: With 6 different product lines, from "Pure Wool" to "Amazing Feathers," we offer the appropriate selection for every cat.
Easy Orientation: Each product line is marked with its own sticker for simplified selection.
Our product range includes:
Cat Toys: We offer proven quality and outstanding design, appreciated by cat enthusiasts.
Cat Beds: Our finely crafted cotton beds provide comfort and coziness for restful sleep.
Cat Caves: Designed to meet cats' natural instincts, our caves offer secure retreats.
Scratching Furniture: Our scratching mats satisfy the natural scratching urge while protecting furniture from scratch marks.
Why Choose Profeline Wholesale?
Our products are not only functional but also aesthetically pleasing, contributing to improving the quality of cats' lives. With our longstanding expertise and passionate love for cats, we take pride in offering high-quality cat accessories cherished by cat connoisseurs.
At Profeline, everything revolves around the joy and well-being of your furry companions. Since November 2018, our Profeline Cat Toys collection has also been available in specialized retail, enriching the world of cats with premium accessories.
About Profeline:
Founded in 2003, we have been specialized in "the cat" from the very beginning. Our name "Profeline" stands for a love of cats. We are renowned for high-quality scratching furniture, cuddly cotton cat beds, and species-appropriate cat toys. We live our passion for cats every day and are committed to offering products that promote the well-being of your cats.