Cosy & Dozy's CatShelf Chill and CatShelf Chill Deluxe are new to our range, and are perfect for your cat's climbing wall (or CatWall).
The CatShelf Chill is everything you could want in terms of elegant design and cat-friendly shape – your cats will love this shelf! Its curved shape resembles a hollow that your cat will feel particularly at home in.
You won't just love the cat shelf's great design – it's also really easy to assemble. The 2 anodised metal brackets underneath the shelf are affixed to two screws that are included in the package. The shelf can hold more than 20 kg.

Cosy & Dozy's cat shelves are particularly great when combined with our Profeline scratching components and wall-mounted beds. Below, we've put all the various woods and covers together in one photo so you can see them clearly.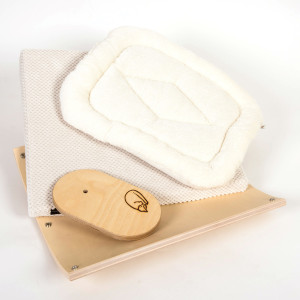 The CatShelf Chill is made of shaped birch plywood. In Maple, with a soft cushion in muted natural wool, it looks especially nice with our Profeline birch plywood items.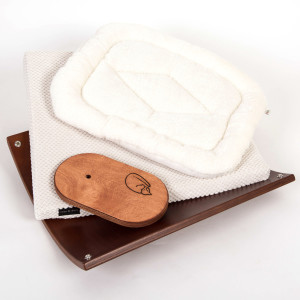 The Walnut wood goes well with our Profeline cherrywood items. While our oiled cherrywood pieces are lighter in colour than Cosy & Dozy's walnut articles, the colours do combine well with each other. So, if you want to combine these lovely cat shelves with our Profeline wall components, you can!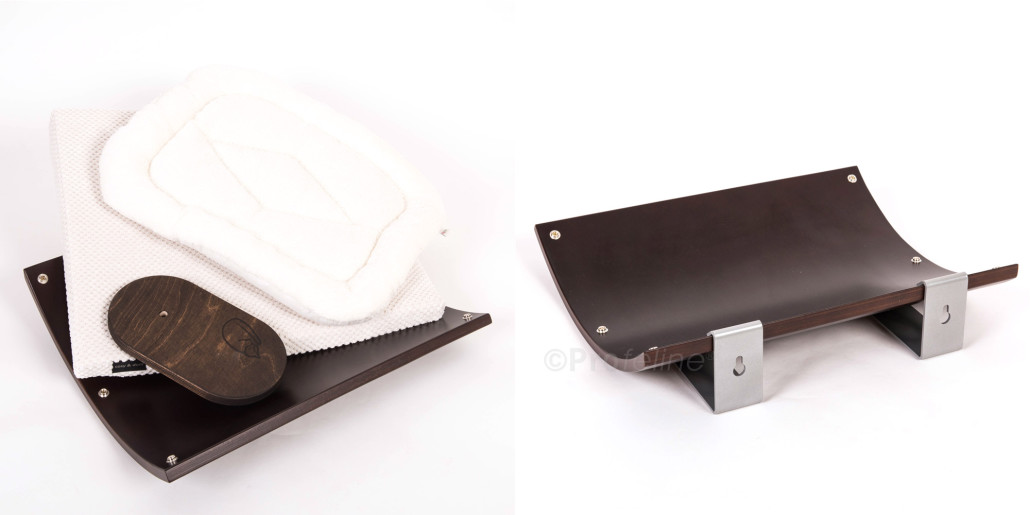 Dark-brown Wenge goes nicely with our oiled dark oak wood colour.
The Pure White cushion colour by Cosy Dozy harmonises well with our natural-coloured climbing cushions in snuggle cotton. The snuggly cushion in Cosy & Dozy's wall-mounted shelf is removable, and has a washable cover. It is 3 cm high, and attached to the wood with 6 fasteners – which prevents it from slipping off.
With a space of 50 x 40 cm to lie on, the shelf is also perfect for larger cats.
Here's a video of our Profeline climbing steps combined with the Cosy & Dozy cat shelf – presented by our cats Maja and Boris.
In addition, for particularly large cats, or 2 cats who like to snuggle up to each other: the CatShelf Chill Deluxe in birch plywood, with a saponified upper surface. Saponified wood has a velvety feel, and a whitish colour. Saponification is a way to refine wood that has been used by craftsmen for centuries. You can choose from brown or dark grey cushions to go with this. The velvet-soft mattress with faux suede finish is removable and washable.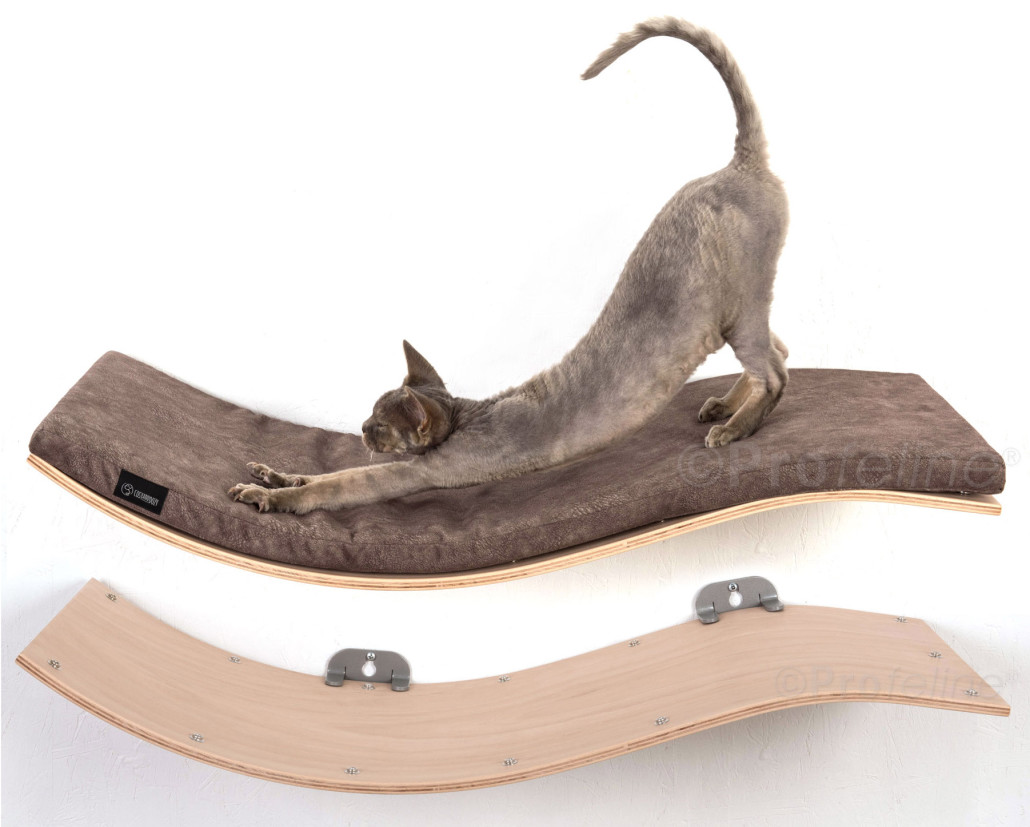 Colour Soab (saponified) with brown cushion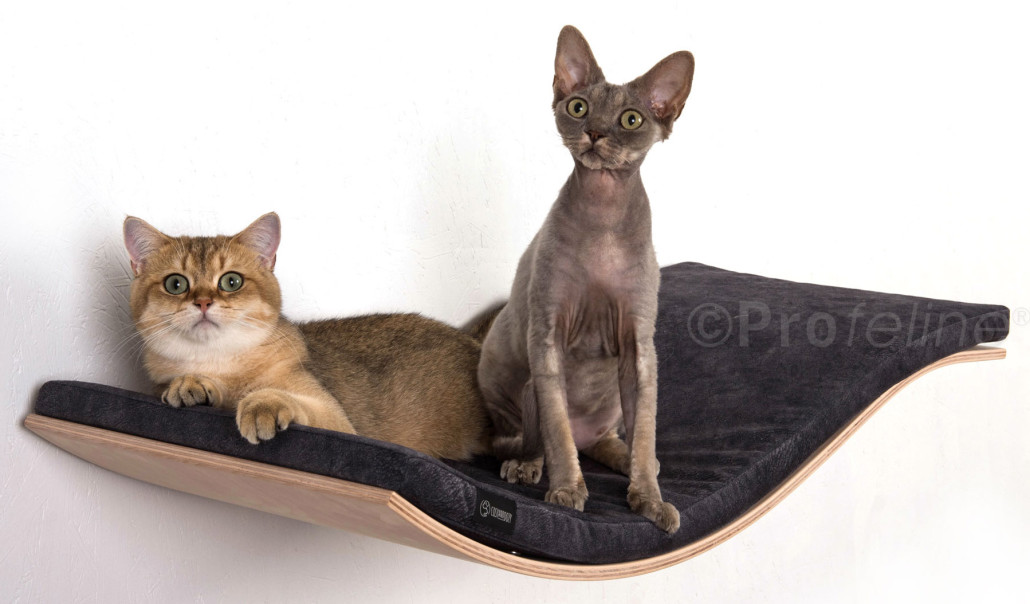 Colour Soab (saponified) with dark grey cushion
Of course, you can buy both of these cat shelves in our online cat shop:
Cosy & Dozy Cat Shelf Chill
Cosy & Dozy Cat Shelf Chill Deluxe
https://www.profeline.de/wp-content/uploads/2016/08/katzenliege_cosy_dozy_deluxe_grau_blog.jpg
320
845
Volker Schlecht
https://www.profeline.de/wp-content/uploads/2019/05/logo-neu-transparent.png
Volker Schlecht
2016-12-14 17:54:40
2016-12-14 18:28:49
Cosy and Dozy Cat Shelves